Work smart, eat green
Smart networks for a feel-good office
An office that provides us with everything we need, that interacts with us and our visitors and simply makes work more fun. Thanks to IoT and AI this has become reality at our Mannheim office. In a 2-day coding camp, we worked on prototypes that bring our vision of a smart, green office to life. From intelligent herb gardens to digital door plates or ambient lighting – the results are impressive!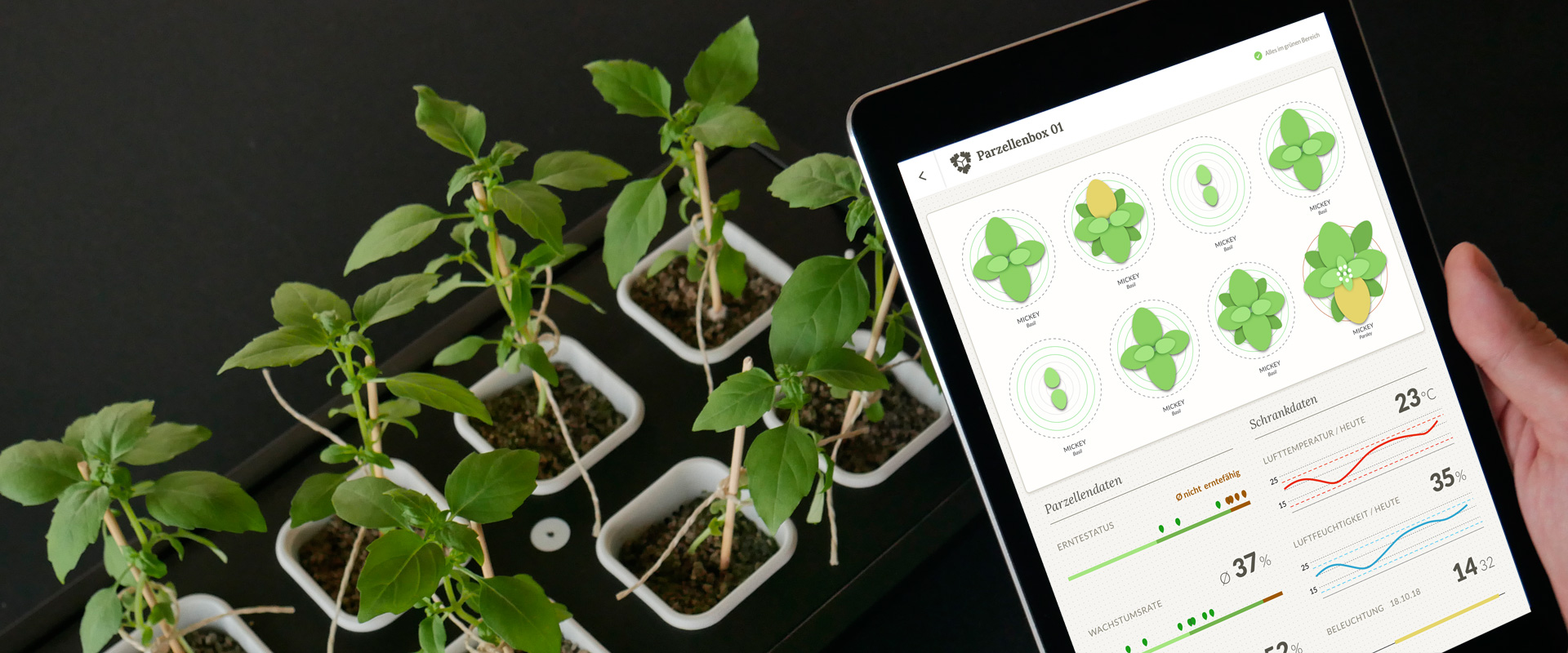 As green as it getsWho has the time to think about healthy eating during a stressful day at work? We are no longer used to seeing plants grow and harvesting them. But is there a way to bring nature and the culture of self-sufficiency back into city life? Our motto wouldn't be "hello, technology" if we weren't able to come up with an agriculture 4.0 solution. We have developed a smart, completely self-sustaining office garden that spices up our lunch with fresh herbs. The only thing our Mannheim colleagues need to do is pick a plant once it signals via dashboard that it is ready for harvesting.
WATCHING HERBS GROW
If you want to know whether your herb garden is doing well, you can access a web dashboard which was implemented using Angular5. Be it for an entire plot or an individual plant—it not only provides our team members with information on the plants' health and ripeness, it also helps them understand the system's decisions so that they can learn what conditions the herbs need to thrive: How much water does basil need? What temperatures are ideal for parsley? How much light makes cress grow best?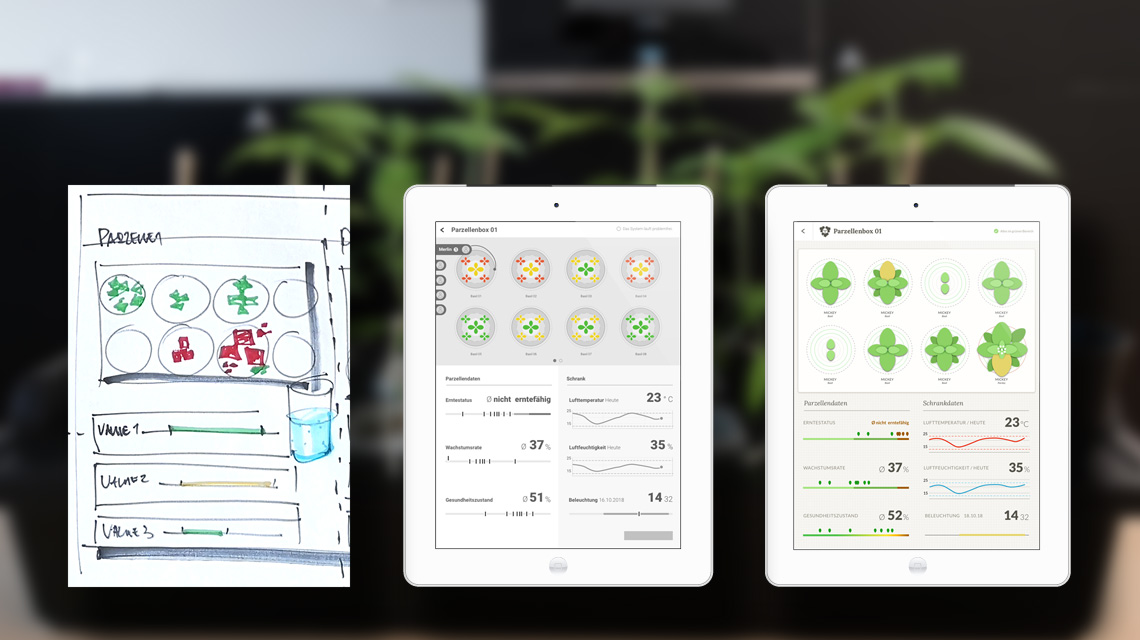 DON'T REAP WHAT SOMEONE ELSE SOWSVia the dashboard, our team members can "book" plants for their lunch break. Our augmented-reality app helps to nip fights over the best salad topping in the bud. When someone holds their tablet or smartphone above the plot, a 3D image of the respective owner appears next to the plant. The Unity app uses the image tracking feature of the augmented reality framework vuforia to create a grid of the environment and allocate the plots. The team members' 3D faces are produced using the depth sensor of the iPhone XS.
Our smart herb garden is not the only result of the 2-day coding camp. Two further IoT projects improve communications in the workplace.
We look forward to bringing even more ideas to life, making our Mannheim office even smarter and greener.