What needs to be done to help elderly people stay active, healthy and independent?We addressed this question when we participated in the AAL Hackathon "Hack for Ageing Well" on September 25 and 26 in St. Gallen, Switzerland. Together with seven other teams, we spent two days (and a very short night) developing creative ideas for age-appropriate AAL solutions. During our Hackathon premiere, we developed, among other things, the cross-generation project "Permanent Memories" as well as the "Social Data" assistance platform. Both hacks impressed the jury, and we managed to secure first and second place.
As a next step, the most promising ideas were quickly tested using prototypes. Within the shortest possible time, we kneaded, folded and assembled models that helped us assess which ideas have the potential to be successful in St. Gallen.
Via a web app, the grandchildren can send digital photos to their grandparents, who can then print the pictures automatically at their homes as tangible picture postcards.
In order to visualize the idea, we not only developed the web app but also a corresponding printer. Any memories sent via the app are also collected on a web platform that serves the entire family as a "memory database". The idea and the prototype convinced the jury of experts: "Permanent Memories" came in first, which meant that we qualified to present the idea in two sessions at the "AAL Forum" convention, which took place at the same time.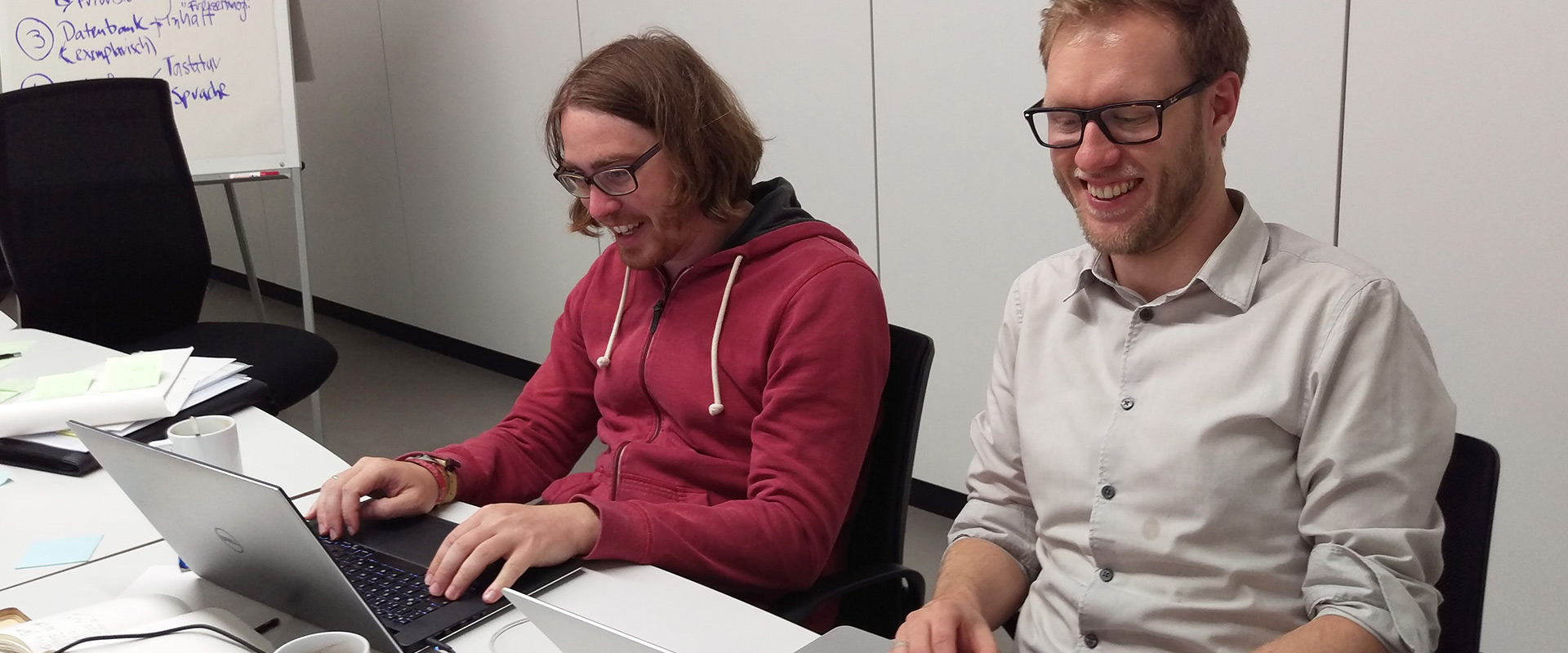 The initiatives, however, are spread across various cantons and cannot keep up with such growth.What is missing is a database that works across canton borders and covers the entire spectrum of questions relating to social service offerings. In our "Social Data" project, we merged such data and developed an easy-to-use search functionality that enables users to find appropriate counseling services all over Switzerland. As opposed to "conventional" websites, e.g. relating to substance abuse, this site doesn't present the search results as a list but displays them on a map to enable the user to find the closest service. For these efforts, we were awarded second place.
Everyone has an exciting story to tell. To ensure that such memories and the information on related places, buildings or landscapes isn't lost, Basefire invites the users to tell their stories – just as if they were sitting around a cozy campfire. The app is ready to go without cumbersome input barriers. Using Google's speech API, the narration is recorded and analyzed for places and facts using IBM Watson. The story snippets are then presented in real time and positioned on a printed 3D map of Switzerland. That way, the story is saved in a very tangible way and can also be accessed interactively by others, e.g. nursing staff.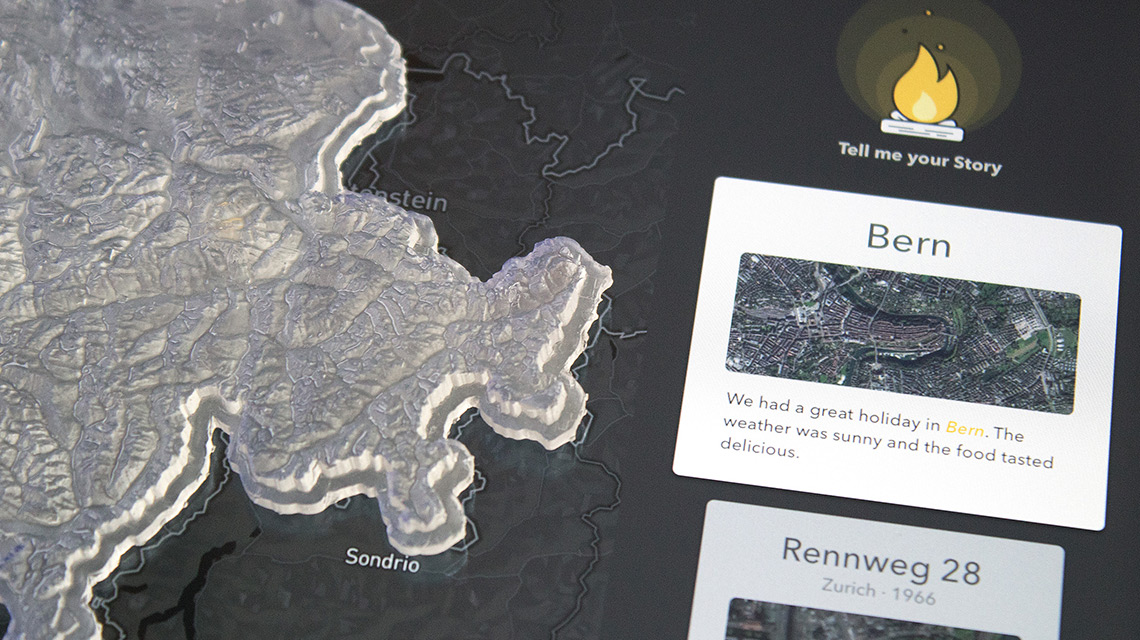 The ideas created in the Hackathon will make their way into our everyday project work. "Permanent Memories" will be refined as part of our research project InterMem.